Henson Scout Reservation
Food Service - Delicious meals are prepared in our kitchen and served family style in our spacious dining hall. Highlights of the week include the opening day chicken bar-b-que on Sunday evening, Wednesday night Chef Specials and a grand finale Friday evening dinner. Fresh baked breads, pies and cookies, and other home cooked foods are served daily.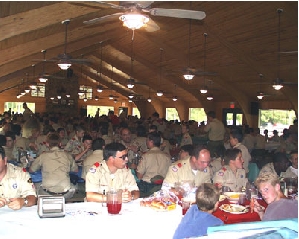 Campsites include wide all canvas tents on full platforms with wooden outriggers. Each patrol site of tents also has a dining fly and picnic table, flagpole and assembly area, central latrine and water supply. All campsites are located within close proximity to all program areas, the dining hall, and central shower facilities. Henson Scout Reservation was designed with a comprehensive plan developed by the National Engineering Service of the BSA in the 1960's. Henson is said to be "as closes as possible to the perfect camp design"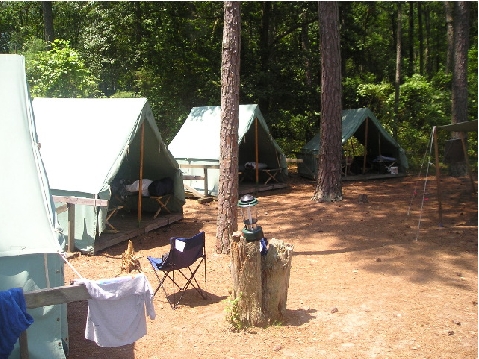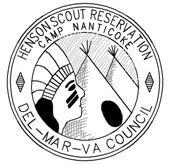 Enter to Learn... Go Forth to Serve
Henson Scout Reservation
5700 Nanticoke RD
Seaford DE 19973-6079 (mailing)
5700 Nanticoke RD
Rhodesdale MD 21659 (physical address)
Phone 410-202-0053
Email hsr@dmc.org