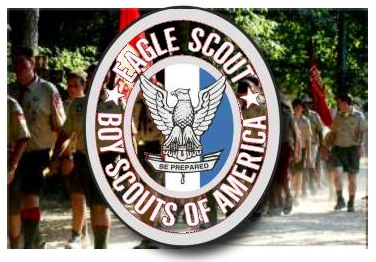 Fitness area- An older boy program to push the limits of physical fitness! Scouts can take merit badges
and learn about new exciting sports including Personal Fitness, Disc-Frisbee Golf, and Climbing.
Climb/Rappel on our newly constructed Tower!
Visual Arts- An older boy program that will tap into the creativity of scouts. Scouts can participate in the following
merit badges including Cinematography, Photography, Graphic Arts, and Computers.
Eagle Base Camp- An older boy program for Scouts at least 14 and First Class by June 1. Scouts may participate while in camp with
their own Troop or while staying in our Provisional unit. Merit badge instruction will be offered in Citizenship in the World,
Citizenship in the Nation, Communications, Emergency Preparedness, and Personal Management.

Registration Instructions: Please be sure to select the "Eagle Base Camper" as the campsite selection for any scouts that will be attending camp provisionally
Note: You must be 14 years old and First Class Rank