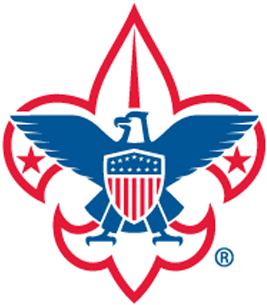 Powder Mill District
Activities & Civic Service
Camping & Outdoor Promotions

Contact George Williams: gwilliams@dmvc.org for information on Scouting in Powder Mill District.
PROGRAMS FOR SCOUTS
Activities of note under the Activities & Civic Service umbrella during 2013 included: two Cub Family Weekends and Webelos Woods held at Rodney Scout Reservation during October; the Scouting for Food drive in November; assembling food baskets at the Ministry of Caring in November (to which the Powder Mill Chapter's OA members and families contributed frozen turkeys); and our Cub and Boy Scouts marched in the Wilmington Jaycees Christmas Parade and the Claymont Christmas Parade. To get involved in either planning or participating, please contact Barbara Wiecheki phone: (302) 478-6730.
For AC&S, Powder Mill District is part of Area 1, which also includes the districts of Iron Hill and Cecil. Scouts and Scouters from the district participated in the Area 1 Merit Badge College during its two Saturdays in January and February. Other Area 1 events are staged for Cub Scouts (e.g., Webelos Woods) and Boy Scouts (e.g., Klondike Derby and Spring Camporee). We have an urgent and continuing need for volunteers to plan and conduct these and other events throughout the Scouting year. Please contact Blair Helmick phone: (302) 529-1227 if you are interested in helping out. (And you know that you are!)
PROGRAMS FOR SCOUTS
Here you will find a list of other organizations' programs for scouts.
GOOD TURN FOR AMERICA
No matter in what service activity your unit engages (including Eagle Scout projects), please register the number of persons and hours served in the Good Turn for America database. If you aren't familiar with this tool, please let me know and I'll get you instructions on how to use it.