For the latest News & Updates
Visit Akridge Scout Reservation's Facebook and Twitter pages...don't forget to LIKE us!
DAY CAMP 2017
Choose 1,2,3 or all 4 weeks!
Week 1 June 12-16: Cub Scout Investigators
Week 2 June 19-23: Cub Scout Forensics
Week 3 June 26-30: Cub Scout Espionage
Week 4 July 3-7: Catch me If You Can
Need assistance?? Apply for a Camp Scholarship!
INTERESTED IN VOLUNTEERING / STAFFING?

Description
The camp features 9 campsites as well as 3 Pavilions on 85 acres of the former 200 acre Kesselring family farm. This new Scout Camp is bordered by two county parks, an elementary school and many suburban neighborhoods. The Kesselring family wished for thier family's legacy of caring for the earth to continue and take on new form as open recreation space. The property is in Kent County, just south of the City of Dover and north of the Town of Wyoming. The centerpiece of the property is an 8 acre manmade lake. The lake boasts a 1000 seat covered outdoor arena, boat dock, and an island. The property will also be home to the Scout Service Center serving the entire Delmarva Peninsula.
Campsites

-Primitive camping (bare sites)

-Fire rings and picnic tables are located in sites

-Restrooms located in Activity Lodge

Pavilions

Octagon Pavilion- 5,000 square foot facility

Pavilion 1- 2,800 square foot facility

Pavilion 2- 2,800 square foot facility
Photos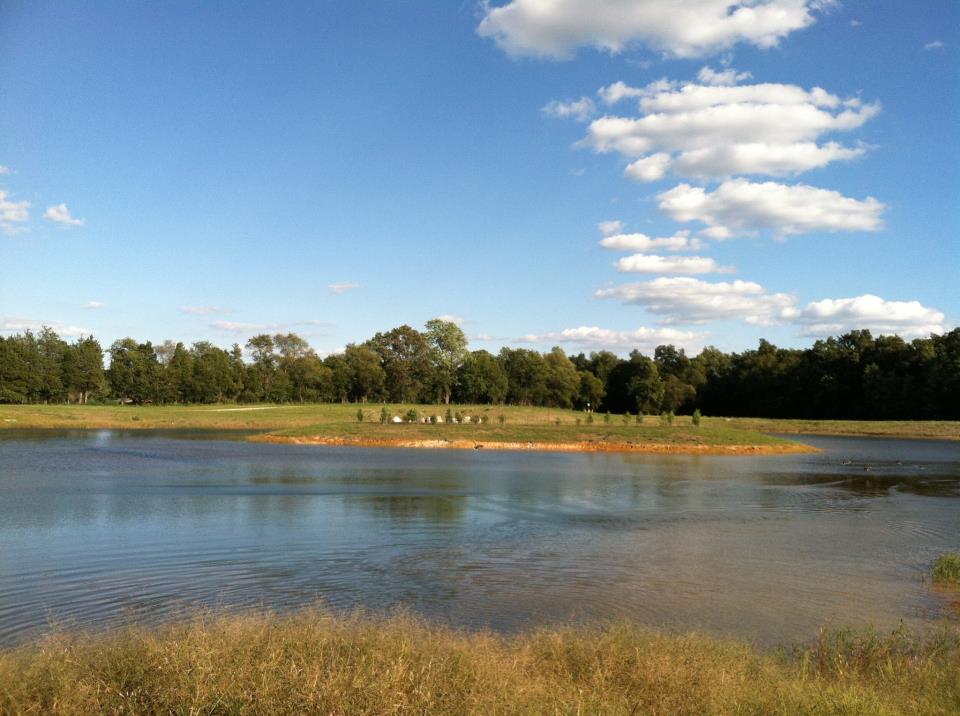 Sunrise Lake in the afternoon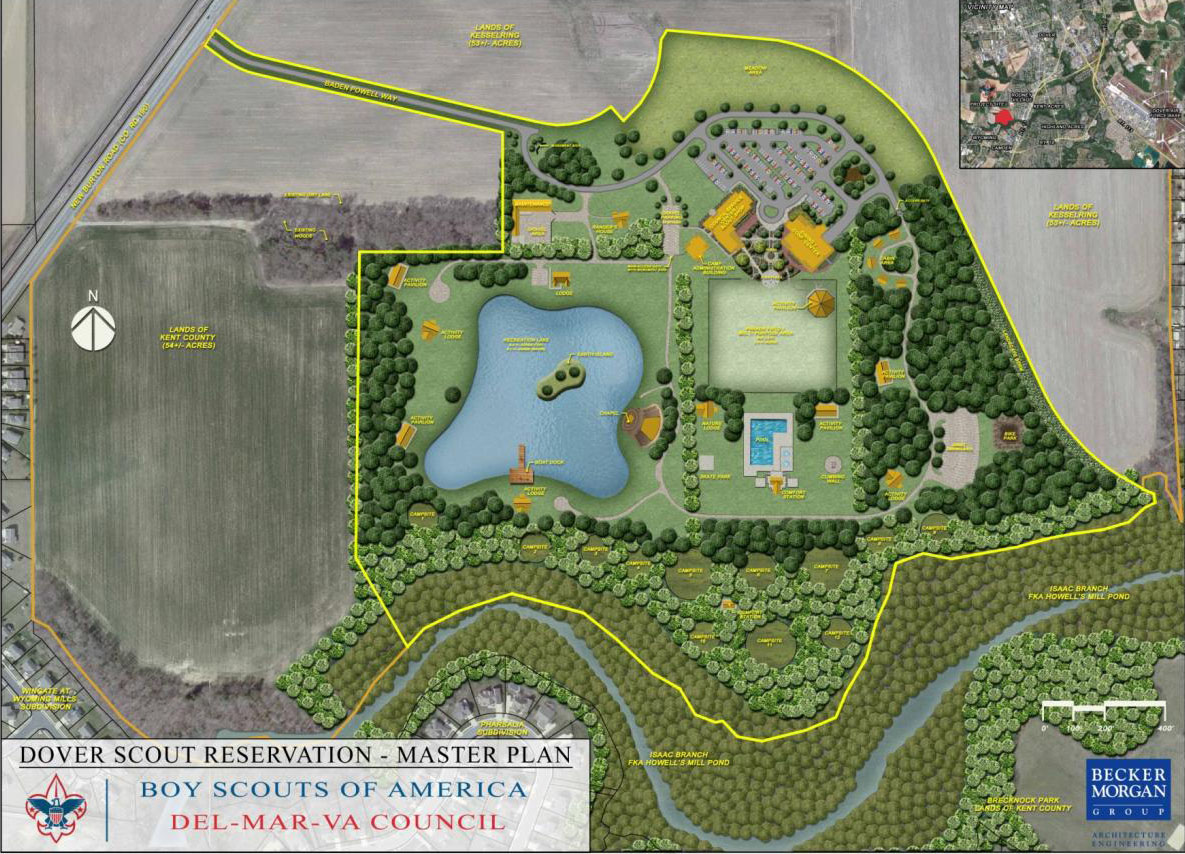 ASR Site Plan
Akridge Scout Reservation
1910 Baden Powell Way
Dover, DE 19904
ASR is located just southeast of Dover and north of the town of Wyoming.
From Route 13 go west on Webbs Lane (Wendy's and Rite Aid at intersection).
Turn left on New Burton Road. Baden Powell Way will be the first road on your left.