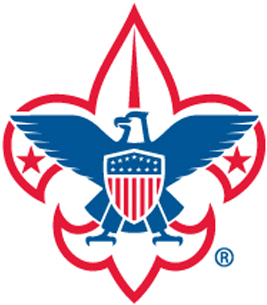 Powder Mill District
Advancement & Recognition

Contact Nick Henry at (302) 622-3300 Ext. 114 for information on Scouting in Powder Mill District.
ADVANCEMENT COMMITTEE MEMBERS
Ken Macauley, District Advancement Coordinator

Julia Diebold, Merit Badge Records

Terry Ripski, Merit Badge Dean

Andy Sensing, Eagle Scout Coordinator
ADVANCEMENT COMMITTEE MEETINGS
Powder Mill's Advancement Committee meets during the monthly District Committee meeting, held on the last Tuesday of each month, August through June.
INTERNET ADVANCEMENT ISSUES
Our National Office recommends the following troubleshooting tips when you encounter technical issues with Internet Advancement:
Internet Advancement will operate best when using Internet Explorer versions 7.0 through 9.0. If your computer is set for automatic upgrades, you may be using a version more recent than version 9.0

Be sure to turn off any toolbars that you have operating in Internet Explorer

Enable pop-up boxes to be displayed using your Internet Explorer settings

In the TOOLS area of your SETTINGS tab, be sure you have enabled "Display All Websites" and have disabled "Compatibility View" functions.
If you encounter continual issues after completing these steps, feel free to contact the Volunteer Support Department at the National Office by calling (972) 723-6401.
TRAIL TO EAGLE TRAINING
Trail to Eagle Training was held on October 21, 2012. Below are links to the training deck and other referenced documents.
UNIT "COULDN'T HAVE DONE IT WITHOUT YOU" CERTIFICATES
Which adult volunteer couldn't your unit have done without this past year? Each year units may submit the name of one adult volunteer to receive a certificate at the annual District Court of Honor. E-mail your unit's recipient before December 31.
UNIT LEADER AWARD OF MERIT
Quality unit leadership is the key to a quality unit program—and it leads to better Scout retention. Statistics show that if young people stay engaged in the program for at least five years, the BSA's influence likely will stay with them for the rest of their lives. A quality Scouting experience will help keep Scouts in the program, and the Boy Scouts of America created the Unit Leader Award of Merit to recognize the quality unit leaders who make that happen. Receiving the award in 2012 were:
Edward Sommers, Pack 959

Thomas Dugan, Troop 19